TV Mass
September 12, 2027 @ 6:00 am - 6:30 am
The Apostolate has been able to provide the TV Mass on WISC-TV Channel 3 for over 50 years. We are proud to provide this Mass for all those in their homes or health care facilities in the Diocese of Madison.
Apostolate Television Mass Schedule
Sundays
6:00 am on WISC-TV Channel 3
7:00 am on TVW and Direct TV 14
Below are links to past Sunday Mass recordings presided by Bishop Hying and Msgr Larry Bakke – Director of the Apostolate.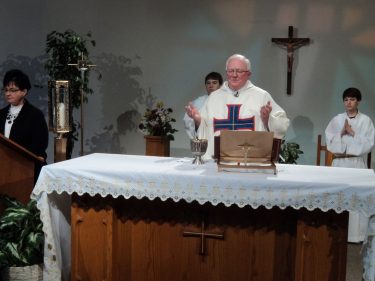 Related Events