The Apostolate for Persons with Disabilities
We are challenged to minister as Christ ministered: seeing beyond disability to ability; nurturing and challenging each person's abilities; and advocating on behalf of all of the disabled so that they will be allowed full access to all of life and the sharing of God's blessings on our church, country and community.

Our Staff
From strategic planning to personal ministry, our staff strives to support disability ministry with information on best practices and current resources.
Rev. Msgr. Larry Bakke
Chaplain
Kayla Schiesser
Administrative Coordinator
History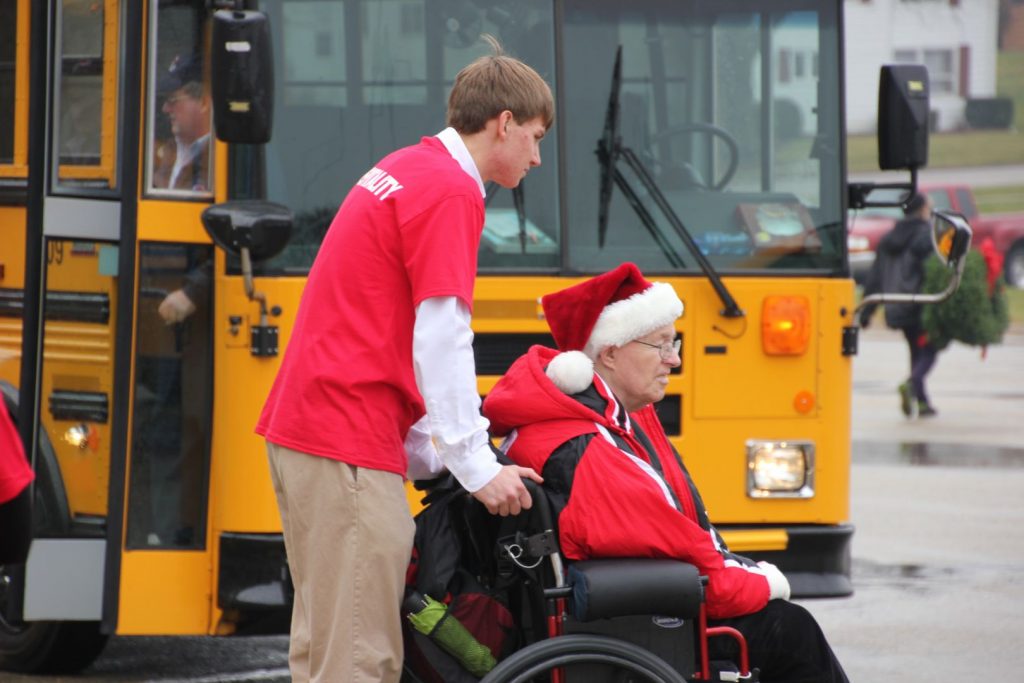 In 1967, Bishop Cletus O'Donnell, the second Bishop of Madison, asked a young priest, Father Thomas Campion, to undertake a new ministry – outreach to persons with disabilities. Father Campion embraced this new challenge. The Apostolate to the Handicapped was founded on October 31, 1967.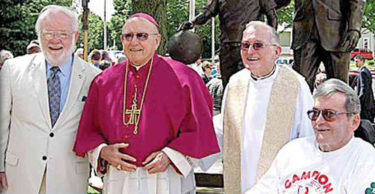 St. James Parish in Madison served as the first home of the Apostolate. Father Campion served as Associate Pastor at St. James, as well as serving as Diocesan Director of the Catholic Youth Organization (C.Y.O.) and Chaplain of Madison General Hospital.
The first work of the organization was to develop a weekly television Mass to help support and strengthen the spiritual lives of people of all faiths facing challenges related to disabilities. Through the generosity of Mrs. Elizabeth Beck Murphy, then owner of WISC-TV, Channel 3, in Madison, the first television Mass was aired on the First Sunday of Advent in 1967. After Mrs. Murphy's death on August 16, 1982, her daughter, Mrs. Elizabeth Murphy Burns, chose to continue their family's loyal and generous tradition of support of the television Mass. Over the years, the television Mass has aired at different times and was originally 45 minutes in length. It is a lasting tribute to the generosity of the Morgan-burns family and the entire staff and management of WISC-TV, both past and present, that the television Mass continues to air every Sunday morning at 6:00 and 7:00 am.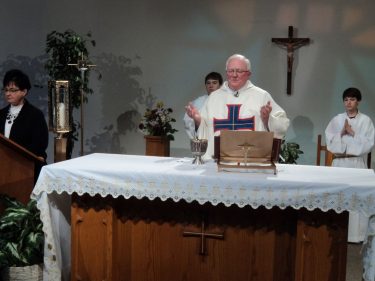 Thanks to the zeal of Father Campion, "Little Christmas with the Bishop" took place at Holy Name Seminary in Madison on January 6, 1968. This event developed into an annual Christmas Party and Mass that has been held at Monroe High School for many years. The efforts and generosity of the Monroe community make this a very special event for hundreds of people every year.
In 1971, Father Campion was assigned to serve as Chaplain of St. Clare Hospital in Monroe. The solid foundation he established for the Apostolate moved with him to Monroe.
The first Day at the Dells was held in the summer of 1978. This event, which began as boat rides for several people with disabilities, has grown to be a very large annual event that is held at the Tommy Bartlett Show grounds in Wisconsin Dells. The management and staff of the Tommy Bartlett Show generously provide the grounds, show and staff. The event begins with Mass. Participants then enjoy a picnic lunch, followed by the entire Tommy Bartlett Ski, Sky and Stage Show.
After 43 years of directing the Apostolate, Msgr. Thomas Campion passed away on November 12, 2010.
Msgr. Larry Bakke, pastor of St. Clare of Assisi Parish in Monroe, was appointed Apostolate director by Bishop Robert Morlino, Bishop of Madison, in 2011.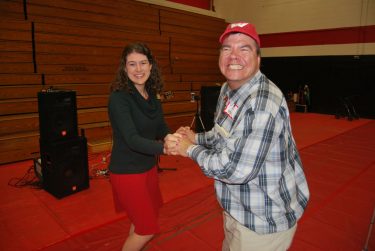 In 2013, Msgr. Bakke developed a program to provide financial grants to parishes, schools and agencies in the Diocese of Madison to help ensure that persons with disabilities are fully included in the life of the Church. Grants have been used to make buildings more accessible to persons with disabilities and to help fund programs that benefit persons with disabilities and their families.
In October of 2016, the Apostolate hired the first full-time staff members, Deacon Jim Hoegemeier and Kellie O'Brien, and began the process of moving operations from Monroe to the Holy Name Heights campus in Madison, where many diocesan offices are located. In 2019, Kayla Schiesser joined the Apostolate Staff to support our work in the Diocese.
In 2022, after the closing of Tommy Bartlett, the Apostolate moved its summer event to a baseball event. Shortly after, the Apostolate again went through a stage of transition. With Deacon Jim and Kellie moving on to different roles and Msgr. Larry's upcoming retirement, the Apostolate hired Megan Wedwick as the new Director alongside Msgr. Larry.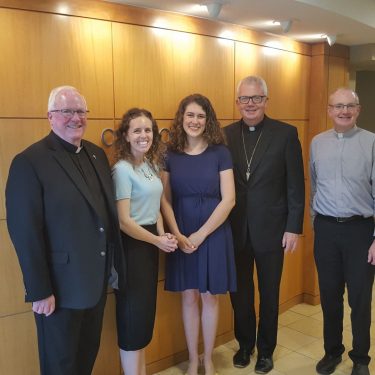 Thanks to the strong foundation established by Msgr. Campion, the current leadership of Msgr. Bakke and many generous benefactors, the Apostolate is in the position to assist parishes, schools and agencies in the Diocese of Madison in recognizing and addressing the spiritual needs of persons with disabilities and older adults. The Apostolate is blessed to have many people volunteer their time and talents in the roles of Disability Liaisons and Mental Health Advocates to extend our reach and presence with Disability and Mental Health Ministries in parishes throughout the Diocese of Madison. With this strong leadership and continued support, we look forward to ensuring that all people, including those with disabilities, can fully participate in the life of the Church.