The Apostolate helps people with sensory disabilities (blind and/or deaf) to find a home in their parish and overcome obstacles to receiving the sacraments.
9am Sunday Mass at St. Dennis Parish

Interpretted in ASL
Meet other Deaf Catholics

Diocesan Events

Contact Sue at sueginterpreting@gmail.com to be notified of diocesan or regional events for Deaf Catholics such as speakers, visiting deaf priests, opportunities for Confession, and Bible Studies.

Grant opportunities

Parishes can apply for grants to provide an ASL interpreter for sacraments (including funeral masses) or large parish events that Deaf Catholics want to attend.
For large events, apply online. For one time events (such as funerals), please contact the Apostolate directly.

Sunday TV Mass – with ASL interpreter and closed captioning

Times and channels

6am on WISC-TV 3
7am on TVW (Channel 3.2 for those with antennas) and Direct TV 14 (Cable)
Past masses are posted to our Facebook page early each week

Books to borrow:

Deaf Diaspora by Bob Ayres
Inside Deaf Culture by Padden & Humphries
Ministry for people who are blind
Braille Materials

Text for the Mass available in braille upon request – contact us.

Audio Materials

Apostolate staff is happy to serve as advocates for audio materials related to sacramental prep. For example, a grant could be requested for any audiobooks related to Marriage Prep or Baptism Prep for Catholics who are blind in the Diocese of Madison
Latest News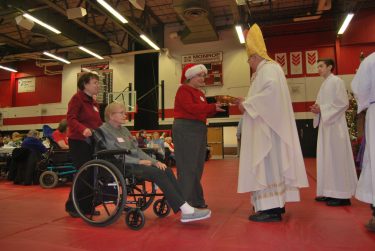 Jul 18 | 2017
The Guidelines for the Celebration of the Sacraments with Persons with Disabilities has been revised and republished by the USCCB! Familiarize yourself with this document. It is a great gift to have church leadership working to help people with disabilities be fully included in the life of the Church. Read the Guidelines today!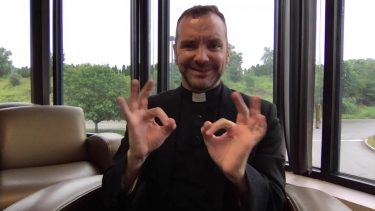 Jun 23 | 2017
Fr. Shawn Carey, a new President for the National Catholic Office for the Deaf, delivers an update from the Board of Directors on the Spring Election, the success of the previous Pastoral Week 2017 in Charlotte and the upcoming Pastoral Week 2018 in Seattle. https//www.youtube.com/watch?v=KA2JcrN6ato&feature=youtu.be View Video